By LELA TORGESEN WADE
It felt like another ordinary Monday. Of course I prefer Saturdays, being off work, but I like my job all right. We'd had an inch of rain the day before so the early August landscape looked refreshed. The sun was shining on my commute, and traffic moved at a good clip.

I arrived a few minutes early and even found a parking spot close to the building. I walked through the front door. The receptionist had arrived just ahead of me and was stowing her capacious handbag in a desk drawer.
"Good morning, Dot," I greeted her. "Have a nice weekend?"

"No, I didn't." She shuffled some papers on her desk. "I hope yours was better than mine." But the expression on her face said that last part was a lie.

I asked her what had happened. She said, "My car burned up!"

"What?" I burst out, realizing it sounded foolish. "How did that happen?"

"Well…" She heaved a loud sigh and settled her ample form into her desk chair. "It was Saturday afternoon. We'd been out shopping for hours. We covered half a dozen stores. Finally found all the school clothes and supplies the kids needed."

My mind conjured images of her son and daughter, about 12 and 9 years old, and her tall, lanky husband, Earl.
"And we got a bunch of groceries," she continued. "We got home and parked in the yard. Everybody was in a rush to use the bathroom so all our stuff got left in the car. Then I decided I might as well get something started for supper. Earl was checking what was on TV."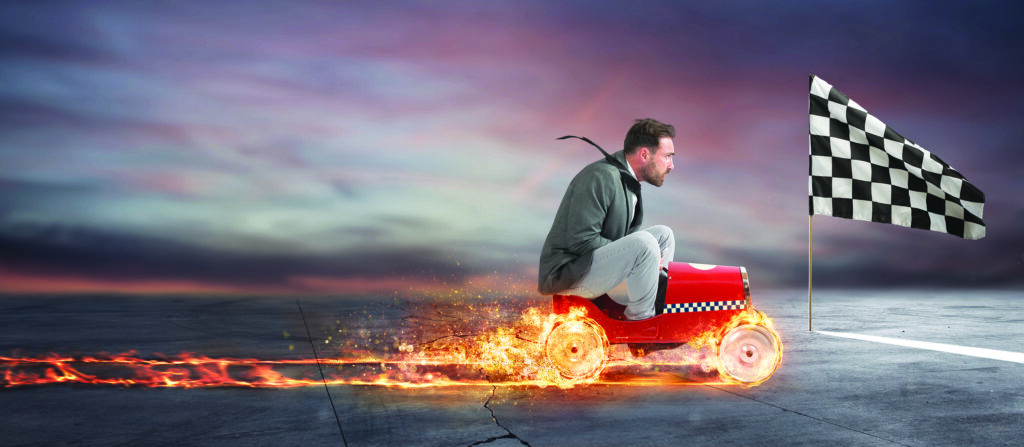 Dot paused as we heard the other secretaries coming in the back door. One was commenting on her Saturday night date, and the other was giggling.

Dot resumed her tale of woe. "A few minutes later I began to notice an acrid burning smell. It didn't seem to be anything in the kitchen. I yelled at Earl and the kids, and we ran through every room. Didn't see anything wrong, but the smell was getting stronger. There had to be a fire somewhere close.

Me and Earl started out the door and… BLAM! We saw the windshield of my car explode into a zillion pieces and flames leaping out the hole."

I finally realized she had stopped talking and was staring at me as if I'd morphed into some alien creature. But for another moment, I was too stunned to speak.

"What?" she said. Again I thought how foolish that response sounds. "What's wrong with you?"
"I saw it!" I finally blurted. She seemed in danger of falling out of her chair.

"Friday night," I explained, wondering why I didn't just keep my mouth shut. What's perfectly normal to me has proved unnerving to most people. Some even say I'm crazy, or making it up. "I was just starting to fall asleep," I continued. "I saw a dark blue car in someone's yard. I was looking down on it. Then I saw through a window that smoke and fire were coming from beneath the dashboard. Suddenly the windshield burst outward and flames sprang through. Then there was only thick black smoke."
"I wish you'd told me before it happened," she mumbled, eyeing me suspiciously.

"I knew the car seemed familiar, but it just didn't register. I went to sleep and forgot all about it."

She wouldn't have believed me if I had told her, I thought.

"Well anyway," she grumbled, "it does look like it started in the dashboard – something electrical – so our insurance will cover it. But we have all that shopping to do over with my next paycheck. I'm driving Earl's truck, and he's catching rides to work with our neighbor."

She raised her eyebrows and nodded toward the front door, warning me that our bosses were walking in. Back to business as usual.
As previously published in the book For the Love of Words by Clarkesville Writers Society, 2020