By Pat Kovsky-Dotson
I woke up one morning and realized I would soon be 80 years old! My, what a revelation! I knew it was coming, and there it was about to happen.

I was still busy flying down the road of life, and it didn't seem like I would be 80. I didn't act nor look like 80, and it was hard to admit that the time had arrived. Oh, yes, I was a little slower and had begun to hurt in places I didn't know I had.

I then began to realize that I was the oldest one living in my family. I had lost my parents, grandparents, aunts, uncles, some cousins, and certainly many friends. I had to begin making some new friends, but there was the void about my family.

I also remembered that back in the day we only had about 35 in our high school graduating class, and now there are only five of us left.

All of these reminders came in one day when I realized my age!

Then things began to cheer up when my oldest daughter announced that she and her sister were going to give me a birthday party with everybody invited. What a shock as I am the one who gives parties! What a surprise! And you might know I didn't want it!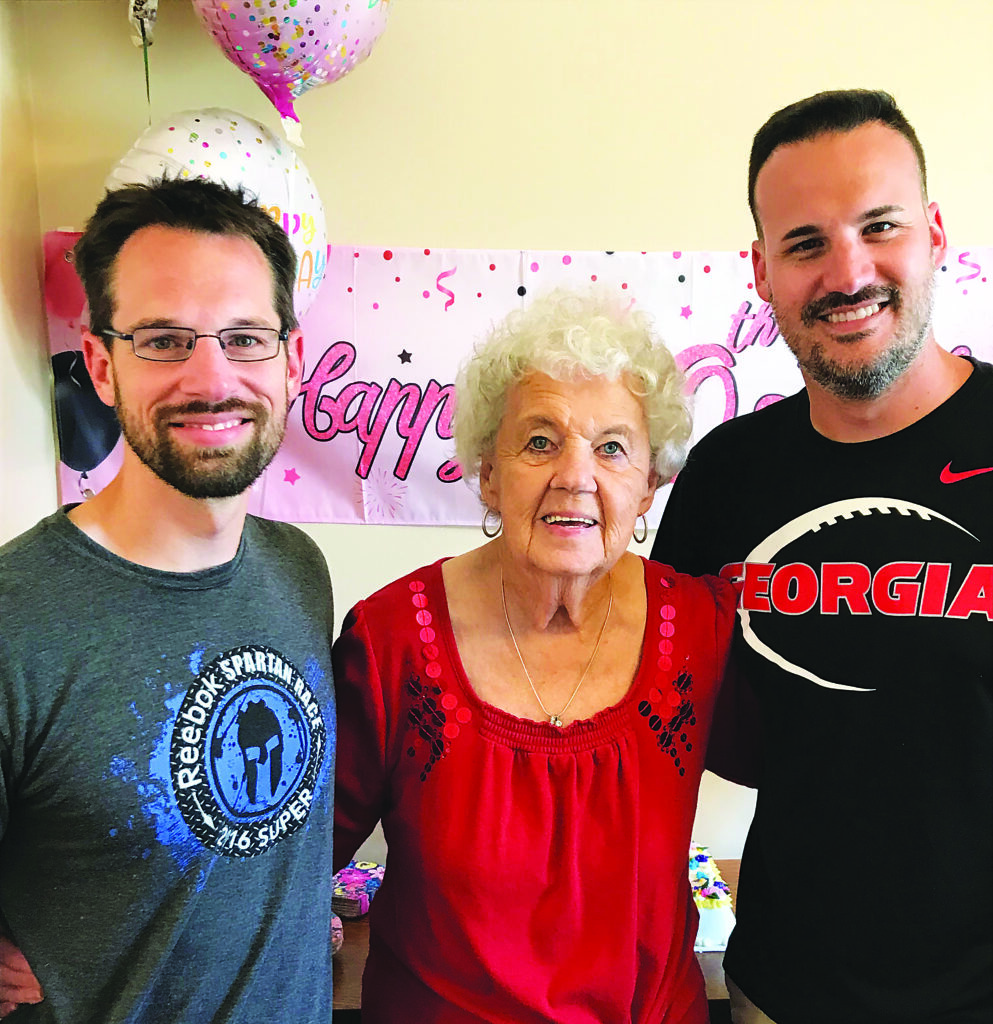 When this occasion was in its infancy, I begged my girls not to have a party for me at the church, because, as mamas would say, it would be too big of a job, and it would cost too much, and nobody would come, etc. I figured out that when you and your children are younger, they do pretty much what you tell them, but at the ripe old age of 80, I found out that I must do what they say!

Well, let the party begin!

With details under control and plans and time progressing, a hostess lady at the church was asked to take care of the party including decorations, food and baking the cake. She is an expert in party giving and full of decorations and design and is an artist in many ways including cake baking.

As time drew near, plans were finalized, and my children gathered around with the final details, absolutely refusing to let me see anything that had been done, They knew I usually had the final "say" about how things looked and how things were done. Well, excuse me, this time I was totally left out!

After church, lunch and a quick change of clothes, it was party time! When I walked in, I was awe struck. They had outdone themselves, and I cannot explain the grandeur my 80-year-old eyes beheld. Actually, I have seen wedding receptions far less decorated.

To make a fantastic party description short, let me say that there were many decorated tables with lace cloths, flower arrangements and food. Then in the midst, there was the beautifully decorated cake done in the color theme of pink and mauve. Words cannot describe what my eyes, head and heart were experiencing!

They had a table with pictures of me through the years and notebooks of stories and albums I had made. Naturally, there was a card basket full to the brim and a guestbook full of names. There were magnetic signs on the outside doors and in the room stating it was my 80th birthday. No words can describe the artistry of the event.

Attending were family members from all sides, church and other friends and neighbors of past and present. I looked up and there was my college roommate and many other out-of-town unexpected guests. What a celebration and reunion with pictures being made of everything.

I still can't believe that this has transpired in my life, and at the time, I could not believe I had turned 80 years old. I am so grateful for my family and all of the above party celebration. It was more than a party. It was an absolute joy and fulfillment in my life. You know, your kids have always thought they were right!

Well, about 10 years later I woke up to the fact that I was about to be 90 years of age! Wow! Where had the time gone? What did I do all of those years? Reality had set in and like when I had turned 80, it seemed to be all the same. Just like the old times, I didn't act, look or even want to admit I was having another milestone. Oh, yes, I was a little slower and hurt in a few more places. And by now, wrinkles were getting more in place. Reality had caught up with me, though I am still working, going and doing things somewhat like always.

We all agreed that I had already had my big birthday blast, so now celebration would come in a different way.
Though my birthday is in June, the celebration started back on Memorial Day at a family gathering on the lake at my nephew's house They had not thought of my upcoming birthday that soon and especially did not believe which milestone was coming. That night at dinner with all the crowd of relatives I was honored with many candles on top of the best banana pudding that I have ever eaten, which I really liked better than cake. Everyone sang just like it was really my birthday.

Other upcoming occasions were an out-of-town lunch and a shopping spree with my sister and her husband. Then came the surprise party given by my ladies mission group at the church. I enjoyed hearing the memories of my years in the church, along with the beautiful cake and especially the fellowship. To top all of this, in a few days I received a huge vase of flowers from my youngest daughter.

Again, my oldest daughter would not be outdone. She planned for me to be at her house in Middle Tennessee for a family celebration. That way I could enjoy my two grandsons and my five great-grandchildren.
Her dining room was decorated with a banner of a 90th birthday event. There were balloons and a beautifully decorated cake. The most special part was the cards the adults had written me with their memories through the years. Also, so special, the great-grands had drawn and colored pictures and cards for me in their precious handwriting. Of course, we laughed, talked, played and mostly ate all the day of this great get-together. What a fabulous 90th!

Now that I realize I am 90, let me tell you some of the things that take place as I begin this decade. You learn a lot when you reach 80 and 90. Things sort of change, and you have to go with the flow. You also have to realize that some things will never be in your life again, so I first have to admit it, which is the hardest part, then make changes and get on with life.

Living alone for the past 12 years after my husband died, I have had all of the many responsibilities cast upon me. There is a big house and grounds with a pool and garden. I do not want to be lazy, and I am not, but I am selective in my efforts! If I can't do things the usual way, I'll figure out another way and it gets done. I say this in case someone passes by and I am sitting on a stool instead of down on my knees! Although I am no longer into doing several major outside projects as in the past, I still work all the time. Of course, I work, rest, fiddle and piddle if I choose.

I still cook lots and even some for other people. I eat my meals on a tray in my lap, either in the den, patio, or porch on the swing, even though I have multiple tables available. I choose to do outside work or clean maybe tomorrow. I might even get sidetracked from a big project if I see something else I want to do. I don't have to do things on schedule as I have done all my life.

Another major thing I have learned at this ripe old age is that my children are now becoming the parent! I hear some of this all of the time: You don't need to drive in city traffic. Don't get on that step stool and especially the ladder. They do things for me that they think I should not be doing, and call all the time for a check in. So grateful!

Once they said, "Mother, don't you ever consider moving. You have so many things, and we are not going to move you!" I said, "Don't worry, for I don't plan to move. Just be patient and all of this wonderful stuff will be yours one day!!"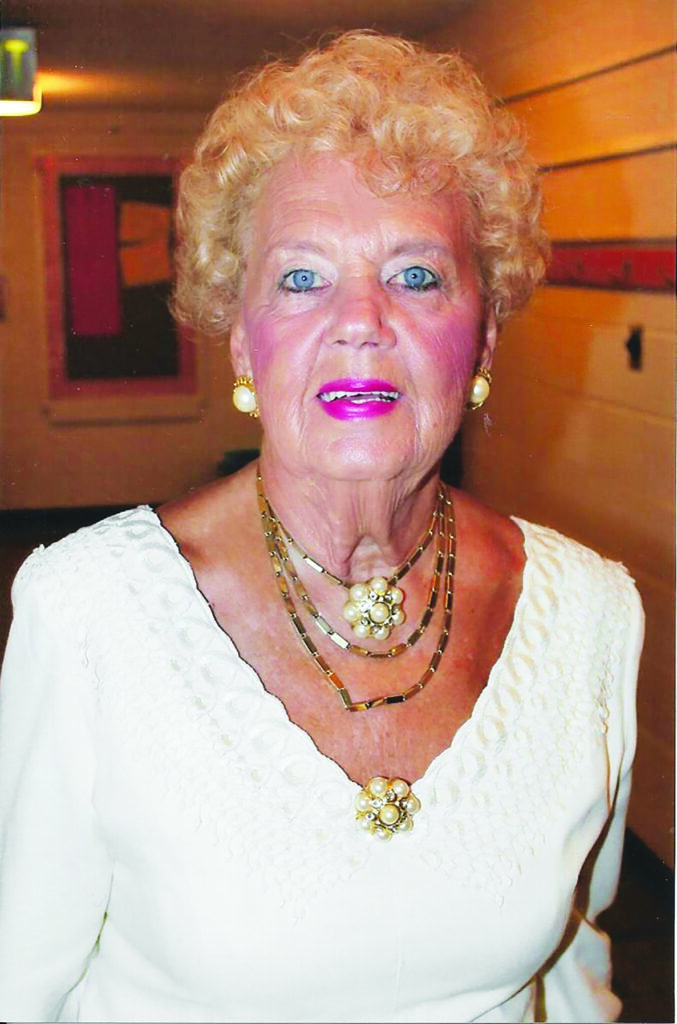 When it comes to electronics, I just get by. I learn what I want and need to know, and that is all. I had had enough of doing and learning this stuff in the office. When there is a problem or a case of ignorance, one of them comes to the rescue. I rely on the joke that says that you should be patient with me in learning this. Remember, I taught you how to eat with a spoon!

I have been blessed beyond measure to be 90 years old. I have good health, and even though I am slower at times and hurt in places I did not know I had, I am determined and have a good outlook on life, and most of all I am content and happy and still do things for other people. I try to make my life a joy.

The recent noise of the cicadas has caused me to think. I just realized that I will never have to listen to them again! Their efforts made me want to sort of be like them. Like the cicadas, we have a time here on earth and then our time here is no more. I want to live my life to the top of my heart, soul and lungs! And like the cicadas, for as long as I live.

I still can't believe all that has transpired in my life. I still can't believe that I am 90 years old. I have been flying down the fast lane of life, and time has moved along with me. I have had a wonderful life with some ups and downs through time, but God has allowed me to come this far, and I praise Him, for I have had a few close encounters.

I am especially grateful for my family who loves and cares for me and gives me such wonderful parties to celebrate and remember. As I said in the beginning, your children have always thought they were right. This time it proved to be true!

Look out! There is a slow driver in the fast lane!